Telehandlers are a critical tool for many situations where relocating materials safely and efficiently via forklift is necessary. There are many choices when considering which telehandler would be best suited for each specific application. Currently, there are two types of telehandlers available in today's market.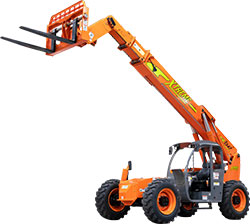 PICK & CARRY
Pick & carry machines typically do not have outriggers and are limited to 2-3 boom sections.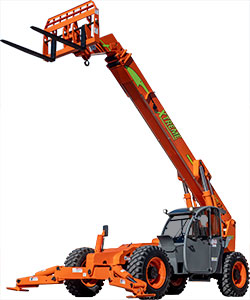 PICK & PLACE
Pick & place machines typically have outriggers and have 3-5 boom sections. The outriggers allow for increased stability when additional height and reach is required while handling a load.
IT IS IMPORTANT TO NOTE THAT MACHINES WITH MORE BOOM SECTIONS AND/OR ARE EQUIPPED WITH OUTRIGGERS HAVE AN INCREASED OPERATING WEIGHT, WHICH REDUCES GRADEABILITY.
---
Safety Considerations
Safety is always the primary consideration when choosing which telehandler to utilize to complete your task.
Variables that could impact your application decision include but are not limited to the following:
What is the stability and overall condition of the jobsite terrain?
Is additional stability required to relocate the load?
What is the stability of the area where the load will be landed?
What is the weight of the load being moved?
What load center is required?
How much reach is required to relocate the load?
How much height is required to relocate the load?
What is the distance requirement to transport the load?
What forklift attachments could be required to complete the task?
How constricted is the jobsite environment to navigate?
LISTED BELOW ARE THE CURRENT XTREME TELEHANDLER MODELS:
Xtreme Manufacturing's unique offering allows Pick & Carry models (listed below) to be transformed to Pick & Place machines.
Our patented chassis design includes a removable bolt for easy installation of a bolt-on outrigger kit.
*Load Chart & Model Number Changes with the Addition of Outriggers
Please call 1-800-497-1704 to consult with our Xtreme XR Telehandler factory sales team for any questions or concerns.