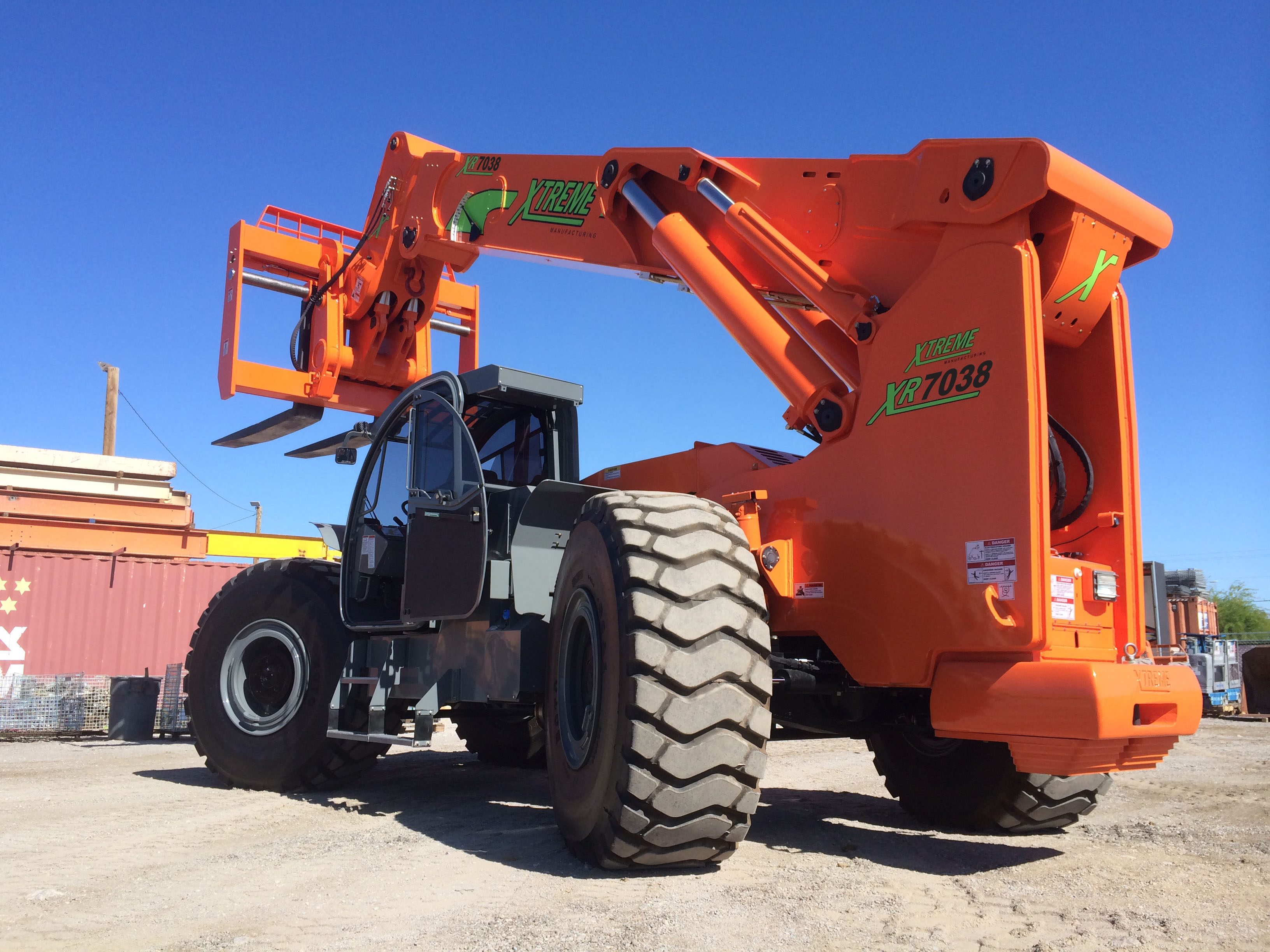 Las Vegas-based Xtreme Manufacturing will be showcasing eleven of its heavy duty telehandlers at the tri-annual CONEXPO-CON/AGG® show taking place in March 2017.
The display will include the impressive Xtreme XR7038, which is North America's highest capacity telehandler, that can lift up to 70,000 lbs. (31,751kg). The XR7038 was originally launched at CONEXPO-CON/AGG® 2014, and has since become the telehandler of choice for contractors in mining, oil and gas, and infrastructure applications.
Xtreme will be showcasing the breadth of their product line, with five high capacity models, for which the company is well known, on display. This will include the 20,000 lbs. (9,071kg) capacity XR2045, the 24,000 lbs. (10,886kg) capacity XR2450, the 30,000 lbs. (13,607kg) capacity XR3034, and the 40,000 lbs. (18,143kg) capacity XR4030, alongside the huge XR7038.
Xtreme will also display a range of attachments, including buckets, truss booms, and the Xtreme-engineered high capacity pipe and pole grapple attachment, showcasing the versatility of telehandlers to suit the requirements of all types of projects and jobsites.
Xtreme manufacturing are sharing a 14,400sq. ft. (1,337sqm) outdoor booth space in the Gold Lot with sister company, Snorkel. Xtreme will also be showcasing their Xtreme Cube modular building system in the form of a two-story booth structure, that includes an Xtreme Cube Design Center where visitors can configure and plan their own Xtreme Cube facilities.
Find Xtreme Manufacturing at Booth #G3516 in the Gold Lot at the Las Vegas Convention Center. For more information on Xtreme Manufacturing, please visit www.xmfg.com.