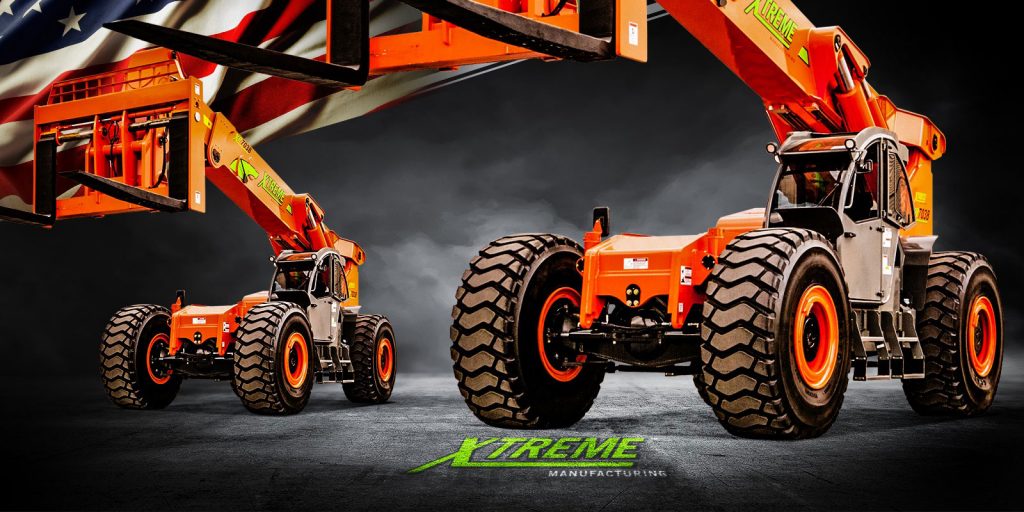 The Mason Contractors Association is excited to announce that leading telehandler producer Xtreme Manufacturing™ has become the newest Strategic Partner. As a member of the MCAA's flagship program for masonry-industry suppliers, Xtreme Manufacturing will be the only telehandler producer to take part in the trade's largest promotional effort for suppliers.
"We have worked with Xtreme Manufacturing for years, and have thoroughly enjoyed our relationship with their team. This Strategic Partnership shows Xtreme's commitment to really stepping up and supporting the masonry industry," said Todd Fredrick, MCAA Director of Development.
As a Strategic Partner, Xtreme Manufacturing will receive hundreds of thousands of impressions across the MCAA's wide range of trade-related activities. This builds Xtreme's involvement in the past, which included advertising through MASONRY Magazine's various channels, attending MCAA events, and being a regular participant in the MCAA's Speed Dating Event during the annual Midyear Meeting.
"We are excited to become a MCAA Strategic Partner," said Matthew Elvin, CEO, Xtreme Manufacturing. "We value our relationship with the masonry sector and have enjoyed our participation as an MCAA Associate Member for many years. Becoming a Strategic Partner was the next natural step for our organization."
About Mason Contractors Association of America: The Mason Contractors Association of America (MCAA) is the national trade association representing mason contractors. The MCAA is committed to preserving and promoting the masonry industry by providing continuing education, advocating fair codes and standards, fostering a safe work environment, recruiting future manpower and marketing the benefits of masonry materials.About MASONRY Media: Since 1961, MASONRY has served as the premier resource for mason contractors to stay up to date on news, technology and advocacy within the industry. The magazine has evolved into a modern, multi-channel information source and advocate within the industry.