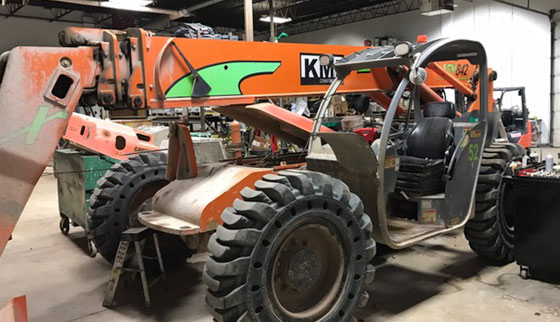 KMI, a masonry contractor focusing on new masonry construction, attests to the durability and reliability of Xtreme XR842 roller booms. The company owns a fleet of 10 Xtreme Manufacturing telehandlers, including four 2008 XR842 roller booms.
"Xtreme Manufacturing telehandlers are easily the lowest cost-to-own in our fleet," stated Nick Ahlers, fleet maintenance manager, KMI.
To build the fleet, Nick sought machines that offered minimal maintenance and a long working life. One of the XR842 units owned by KMI has been operated for 5,787.6 hours without needing any replacements on the boom hoses, wear pads, boom rollers or brakes since joining the fleet.