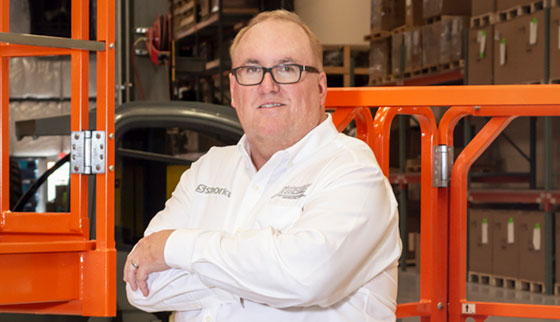 Xtreme Manufacturing and Snorkel are very pleased to announce the appointment of Matt McKinnon as President of their manufacturing operations in Henderson, Nevada and Selma, California.
Matt joined Xtreme and Snorkel on August 6, 2018, from ElringKlinger Engineered Plastics North America, Inc., where he held the role of Vice President and General Manager.  With full P&L responsibility for more than 400,000 sq. ft. of manufacturing facilities with more than 450 employees, Matt managed a 158,000 sq. ft. expansion that was delivered on time and on budget, as well as recruiting a new management team, upgrading technical abilities through strategic recruitment and achieved significant improvements in all daily metrics.
Matt is an accomplished manufacturing leader, with extensive experience in both the automotive and heavy industrial sectors.  With a focus upon continuous improvement, Matt has held senior roles at companies including Calsonic Kansei Corporation, a supplier to Nissan, and Sanoh America, Inc., as well as his own consultancy specializing in operations turnarounds.  Matt is also highly competent in lean manufacturing techniques and principals, as well as many others.
In his new role, Matt will have responsibility for the output of the Xtreme and Snorkel assembly facility in Henderson, Nevada, which is the primary production location for Xtreme telehandlers, and one of five global manufacturing locations for Snorkel lifts. He will also oversee the Xtreme and Snorkel fabrication facility in Selma, California. Matt joins a team of five manufacturing facility presidents who report directly to John Gill, who was recently appointed Chief Manufacturing Officer (CMO) for both companies.
Of Matt's appointment, Matthew Elvin, CEO, said, "We are very pleased to welcome Matt to the team. He brings more than 20 years' experience and is well placed to deliver our expectations of world-class manufacturing. He will play a lead role in ensuring the adoption of the global practices and standards that are being introduced by John Gill, and driving cultural and process improvements within the business."
Matt McKinnon added, "I am excited to join Xtreme Manufacturing and Snorkel as they enter the next phase in their development."
"We have a great team in Henderson and I know that by implementing lean manufacturing techniques and competencies, we can ensure consistent delivery of world-class products for our customers across North America, and beyond."
Matt is in the process of relocating to Las Vegas from Georgia, and will be based at the Xtreme and Snorkel global corporate headquarters and manufacturing facility in Henderson, Nevada.