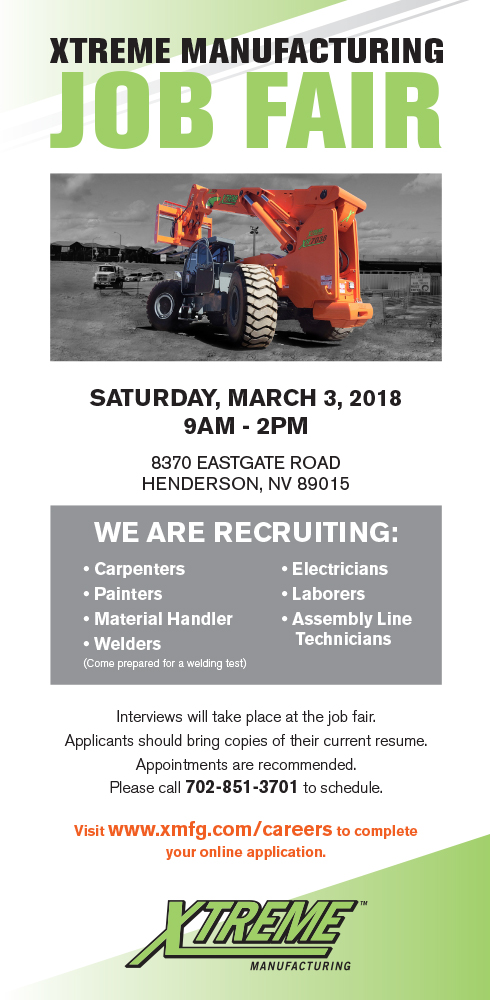 March 3, 2018
9am – 2pm
8370 Eastgate Road, Henderson, NV 89015
Xtreme Manufacturing will hold a job fair for multiple openings in its assembly facility on Saturday, March 3rd, 2018 from 9 am to 2 pm at 8370 Eastgate Road, Henderson, NV 89015.
The job fair is open to the public and offered at no cost. The company is looking to fill both full-time and part-time positions for carpenters, painters, electricians, laborers, material handlers, assembly line technicians and welders. Welders should arrive prepared to take a welding test. Applicants will be interviewed at the job fair by members of the Xtreme management team who will be making job offers on-site to qualified candidates. Doors open for registration on Saturday, March 3rd at 9 am. Applicants are encouraged to complete an online application ahead of the event, and schedule an appointment by calling 702-851-3701. Attendees should bring copies of their résumé to the job fair.